Deke Packing Co.,ltd|Tote Bags, Grocery, Produce, & Reusable Shopping Bags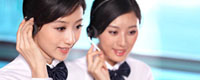 Name: Bill Ni
Tel: 0086-133-06625789
Mobile: 0086-13306625789
E-mail: [email protected]
Add: Room 301, No.71, 21th building,South Shuxiangjingyuan,No.1312 Minan East road, jiangdong, Ningbo, 315040 China
Skype: billnideke
MSN: [email protected]
QQ: 747375550




Customize bags: non woven bag, pp woven bags, paper bags, polyester bags, Tyvek paper bags, cotton bags, jute bags, PU bags
Zino Industry and Trade Co.,ltd can produce bags according to customer's requirment.
Please tell us:
1. Bag materail
2. Bag size:
3. Handle size and material:
4. Printing images(or design) and requirment
5. Paking requirment
6. Bag picture
7. Quantity
If you do not know above info, it doesn't matter.
You can sent sample and your business card to us:
Name: Bill Ni
Tel:0086-13306625789
Add: Room 301, No.71, 21th building,South Shuxiangjingyuan,No.1312 Minan East road, jiangdong, Ningbo, 315040 China
And sent your email to
[email protected]
Then after we get the sample, we can quote you price first. Please do not forget write email to us. Otherwise we do not know your contact info.
If price OK, you need sample. We can make one for you to check quality.